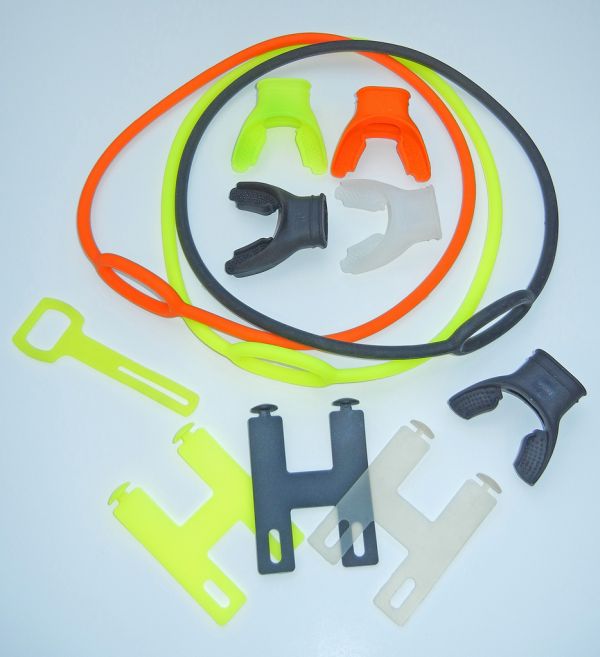 Quality High Grade Silicone Products for Scuba Diving
Snorkel keepers, mouthpieces, octo holders
All silicone products below are designed and made in America.
---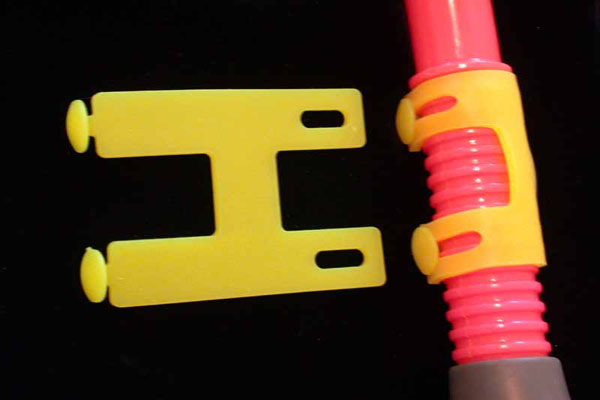 Vari-fit™ Snorkel Keeper
Price: $3.95
Product Code: 031008-001
Multi-purpose high-flex silicone snorkel keeper. Easy on, easy off with unique button design. Button one end around snorkel keeper, slide in mask strap and button up other end to secure snorkel in place. Non-slip surface. Does not catch or tangle hair. Ideal for primary or spare snorkel keeper. The Vari-fit Snorkel Keeper has many applications and is often used by technical divers to hold hoses in place.
Dive Centers:
For volume orders, please contact us for wholesale rates.
---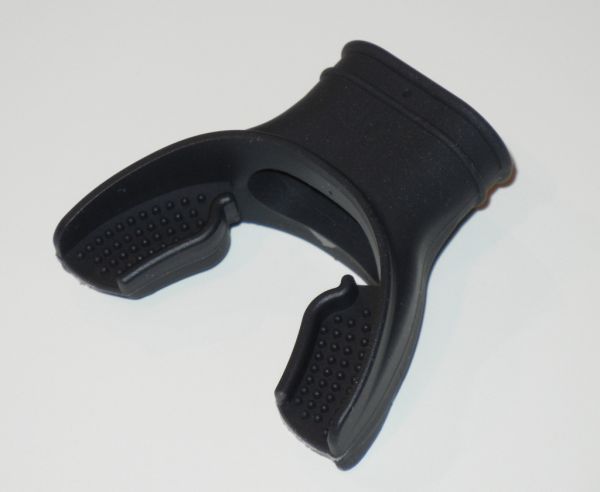 Standard Mouthpiece
Price: $4.95
Color: Black
Product Code: 031008-002

The Standard Mouthpiece is compatible with most regulators and gives the diver ample surface area on the bite tabs to secure the regulator easily. The soft, but sturdy, healthcare-grade Silicone material offers a comfortable connection between the diver and the air supply.
---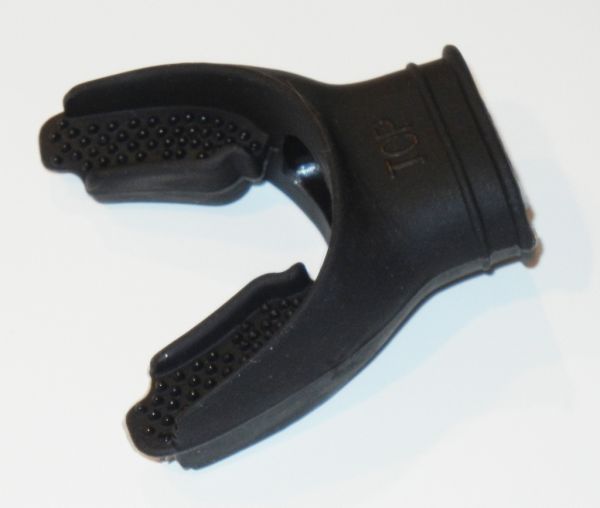 Long-bite Mouthpiece
Price: $5.95
Product Code: 031008-003
The Longbite Mouthpiece is designed with a long bite plate of soft, but sturdy, healthcare grade Silicone to reduce jaw fatigue by allowing divers to hold their mouthpiece with their back teeth instead of their front teeth like many other mouthpieces. This also helps reduce the chance that divers will bite through the tabs. The mouthpiece is compatible with most regulators. The bright yellow and orange colors help quickly identify your alternate air supply or a dive center's rental gear.
---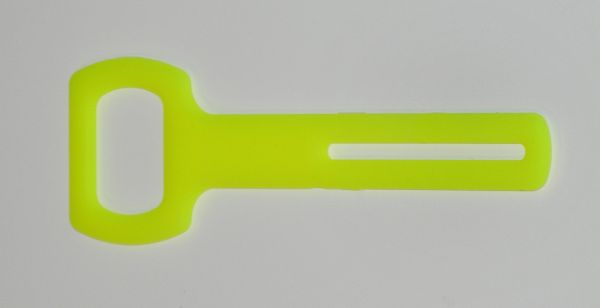 Octo Holder Strap
Price: $3.95
Color: Yellow
Product Code: 031008-004
This popular Octo Holder Strap is produced with high elongation (very stretchable) safety yellow Silicone rubber and helps keep the diver's alternate air supply in its proper place. Works well in streamlining inflator hose alternate air devices to your BCD.
---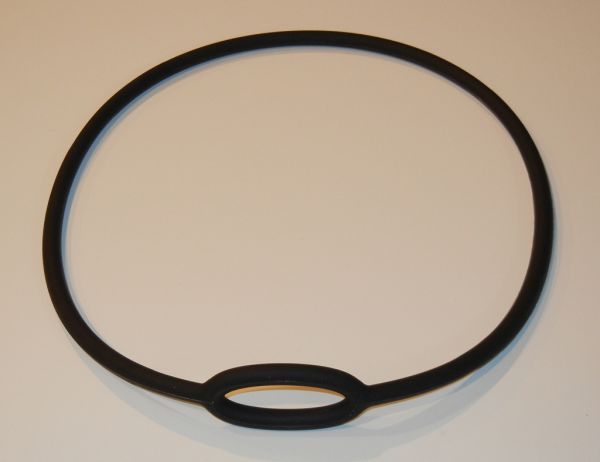 Octo Holder Necklace
Price: $9.95
Product Code: 031008-005
Technical and now recreational divers have found the advantage of using the Octo Holder Necklace to keep their secondary regulator mouthpiece in position under the chin in case of an emergency. This soft octo necklace is made of stretchable healthcare grade Silicone rubber for the ease of releasing the mouthpiece when needed, but securely keeping it in place when it is not. Comes in black, or the high-viz colors of yellow or orange.