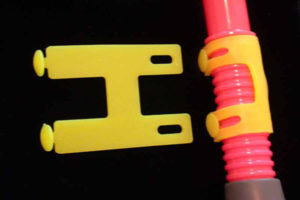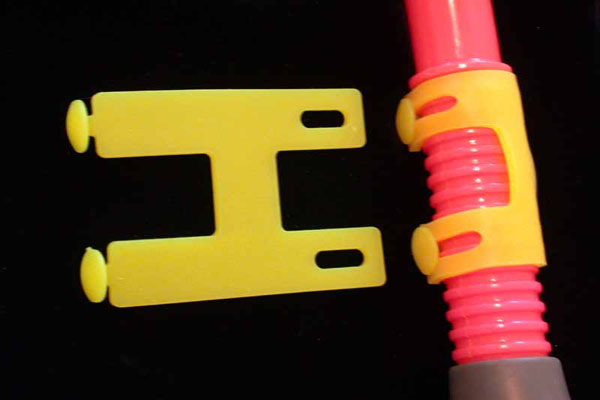 Vari-fit™ Snorkel Keeper
As scuba instructors, we work constantly with new students learning to master the use of their equipment. During open water classes, we spend unnecessary time as students struggle with attaching their snorkel to their masks. Many of the snorkels that come equipped with snorkel keepers are difficult to put on, and many snorkels are often lost in the water. In our quest to build a better mouse trap, we have designed and developed a more effective snorkel keeper. After years of testing various designs and materials we launched our new product, named the Vari-fit™ Snorkel Keeper, at DEMA in 2003. Since then, thousands of the Vari-fit Snorkel Keeper have been distributed world-wide.

Multi-purpose high-flex silicone snorkel keeper
Quick mask connect and release
Secures and locks mask strap to snorkel
Non-slip surface
Fits most snorkels and mask straps
Great for primary and spare
Brand your company logo
Made in America
Available in yellow, black, and translucent colors.
Dive Centers: For volume orders, please contact us for wholesale rates.